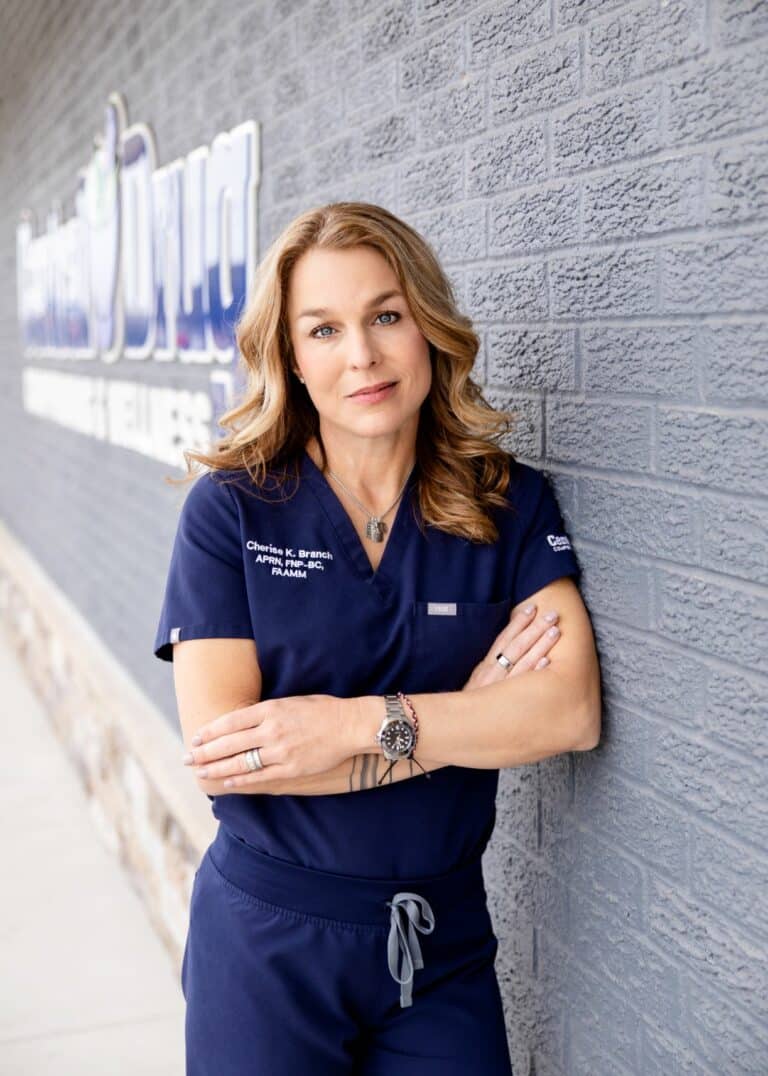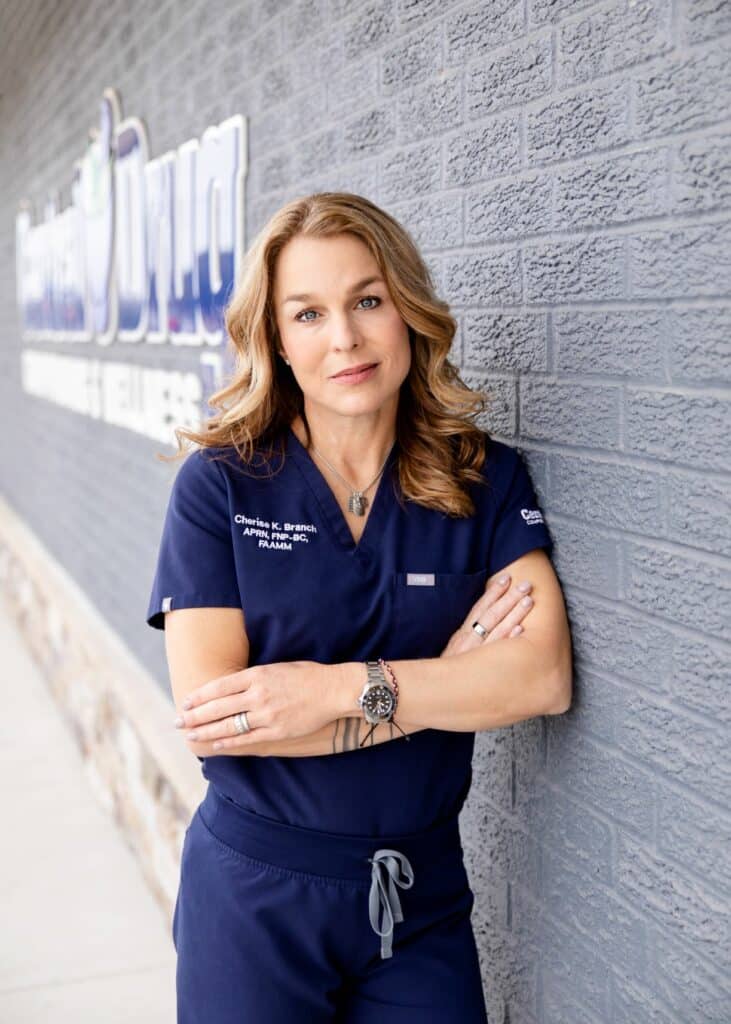 Cherise Branch
APRN, FNP-BC, FAAMM
Cherise has been a practicing Nurse Practitioner for over 20 years. The majority of her time as an APRN was spent in Internal Medicine, thus she is certified not only as Family Nurse Practitioner, but as a Gerontological Nurse Practitioner as well. She is a member of The American Academy of Anti-Aging Medicine (A4M) and completed her fellowship in Anti-Aging, Metabolic, and Functional Medicine. Cherise can care for health needs of your entire family combining tools of both conventional and functional medicine.
Her experiences fueled her passion for the necessity of customized treatment plans for patients to achieve wellness. She currently focuses on Women's and Men's wellness with an emphasis on Hormones and Bio-Identical Hormone Replacement (BHRT). 
Cherise makes general and customized supplement recommendations, emphasizing antioxidants as an antidote to today's often unhealthy, stressful life-styles. She also encourages balance in life, believing that longevity comes from a combination of physical, emotional, and spiritual health.
"Hormone replacement isn't and shouldn't be scary," she says. "I explain that estrogen itself has 400 functions in the body, and if you live without it, you live without 400 crucial functions that affect quality of life. Studies show that women who use hormone replacement therapy live longer than those who don't. Taking bioidentical hormones of the same chemical structure as the ones the body makes before menopause is the only way to replace hormones safely. Synthetic hormones will become a treatment of the past. No patient in my practice gets synthetic hormones and no patient gets a standardized treatment plan. I would not write a prescription for something I wouldn't considering taking myself."
If you would like to set up an appointment with Cherise
please call (361) 571-4173 or email [email protected]
Ready to take the next step? Register here to receive a customized lifestyle plan-including nutrition, sleep, exercise, meditation, and supplement recommendations that you can have shipped right from an Cherise FNP-BC's Well WorldTM